Cultural Pivot in Workplace Inclusivity -The Indian Perspective
newsletter#4
Cultural Pivot in Workplace Inclusivity -The Indian Perspective
Diversity and inclusion have found their way onto every corporate agenda. What started as a "gender focused" movement has today rightly grown to encompass different kinds of diversity that may exist. It has also highlighted that the society we operate in is not as homogeneous as we thought it to be and I am not talking specifically of India. It is a well-accepted fact that India is one of the most diverse countries in the world, be it from topology to religions, from language to skin colour, from food produce to scripts, from castes to classes and so on. You name it, India has it in terms of diversity. One thinks at times, if the Western definition of diversity resonates with the Indian diaspora.
How does the nature of this diversity and cultural influence impact the creation of an inclusive culture at work? What exists as a cultural diaspora, will find a mirror reflection in the office /organization culture. Is it therefore possible that the biases, the behaviours, the opinions that exist in our daily non organization life do not find an influence on the way we behave at work?
Inclusive leadership means having the ability to lead a diverse group of people while demonstrating respect for each person's unique characteristics without bias, says Smaiyra Million , Director of the Diana International Research Institute at Babson College. The Indian leader's job therefore becomes increasingly challenging. Not only is the Indian leader dealing with a highly granular diversity but also with his own conscious and subconscious biases-those that have formed the fabric of his personality and behavior, growing up in India. I choose to characterize the Indian leader as a male because the Indian corporate scene is still male dominated.
Most of the C Suite leaders today belong to the Gen X, born in the time of the growing middle class, brought up with strong family and community values, and a need for monetary growth and familial stability. If we were to map them against the six traits identified by Deloitte for inclusive leadership, one can easily see the uphill task for the Indian Leader.
Frankly, we see most of the leaders being purposeful in cultivating a diverse workforce. However, one wonders how, in a culture where a show of weakness is frowned upon, do these leaders succeed in owning up to their vulnerabilities at the workplace. How does leader deal with a dichotomy in his personal and organizational lives? Can a leader who does not empathize with a working wife at home provide a progressive working environment for a female colleague/ team member? Can a leader who finds it tough to accept a "queer" family member make the paradigm shift in including a "queer" team member in critical decision making? Indian families are still influenced by stereotypes of gender, religion and community. Family hierarchies are still the driving force and open mindedness, collaboration are still buzz words in most families including double income families. Is the Indian leader leading two lives one at work and one at home?
For the Indian leader to be truly inclusive, he will need to come to terms and overcome the biases and the stereotypes of his personal life. If he is not able to do so, he is doomed to only pay lip service to inclusion and unable to really reap the benefits of the building an inclusive diverse workforce.
As more of Gen Y moves into leadership roles and more women make their presence felt not only at work but also in shaping their families, the gap between personal and professional lives would reduce and that journey has just begun. The results of this ground level investment will show in the next decade.
Another relevant and critical aspect of this discussion is to examine how women leaders deal with gap between their personal and professional lives where diversity and inclusion are concerned? How do majority of working women who are not leaders but who form the bulk of the women workforce deal with the issues of a non-inclusive work culture? I will comeback to these very soon.
Nandeeta Vengsarkar Wagh is a passionate HR Leader with 25 years of proven experience. She has more than two decades of handson experience  in  Mergers, Acquisitions & Divestment ,Cultural transformations and Change Management in local as well as multicountry environment in Asia .  She has been a trusted business partner and member of leadership teams in  growing ,fastpaced multinational organisations. She strongly believes that D & I creates  value not only for the business but also for the society at large and that leaders have to drive D & I from the front .
Please click here to download the latest OD PUBLICATION.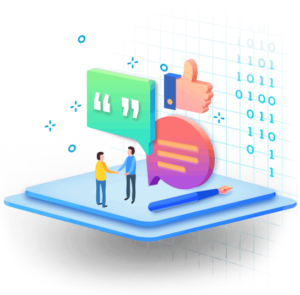 Download and Subscribe to our OD Publication here.