Dance Floor to the Balcony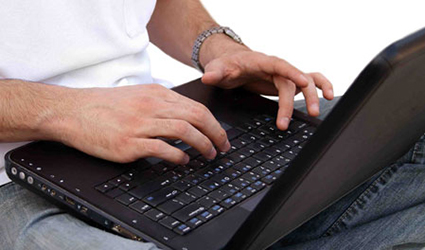 When I ask the question 'What do you want to be ten years from now' to senior leaders, I get an interesting variety of answers. Think about it, what is your answer? What do you want to be ten years from now?
Most answers will be like, I want to be the CEO of a large organization, I want to retire and do social service, I want to be doing the same things but with more time with familiy etc. I am sure your answer was also something similar but my question was what you want to BE ten years from now, not what you want to DO.
We are taught what to do as leaders. Create a vision, align everyone towards the vision; drive execution excellence and so on. Many a times we forget to focus on the "being" side of leadership. Who are you "being" while you do what ever you do as a leader? So a senior leader whom I coach once answered this question and said, "I want to be someone who deeply cares for others, a role model to people around me, and my thoughts, feelings and values aligned to my actions."
Remember, we are human beings not human doings. Leaders face situations that are not in their control. There is ambiguity, there is huge level of accountability, and there are external conditions like the economic slowdown, regulatory restrictions, managing growth year after year…. The list goes on.
You can chose who you want to be while you navigate your leadership journey.
So what are the feelings you would like to experience while you are doing things and achieving your goals? Would you like to experience inner calm, excitement, passion, stability, peace, gratitude, and happiness? Think about your current state of being. Are you tensed, or relaxed? Do you feel anxious or calm? How is your patience? Are you impatient or patient? These are all states of being. Some positive, some negative.
Do you choose a negative state of being? Or does that state choose you? This is where awareness begins. A lack of self-knowledge is the most common, everyday source of Leadership failures. Many a time when we are only focused on doing and fill our days with activities, we seldom reflect on how we feel and who we are being at that moment. The late Sumantra Ghoshal spoke about the busy manager who lacks focus and awareness.
To perform at your best without sacrificing yourself to achievement is to operate from a foundation that is anchored solidly in what is most important and most enduring in your life. So it is about choosing how you want to feel and be while you are doing what is required in your role. In the book, Leadership on the Line, authors Ron Heifetz and Marty Linsky offer a practical and wise solution: get off the "dance floor" (or daily operations) and get up on the "balcony". So how can you spend sometime in the balcony everyday reflecting and choosing who you want to be that day?
Download and Subscribe to our OD Quarterly here.