Decoding Arvind Kejriwal: A Servant Leader in the Making
A political party established in November 2012 became a ray of hope for voters in Delhi. Kejriwal went on to defeat three-time Chief Minister Sheila Dikshit.
Delhiites disillusioned with corruption and poor governance put their faith in the Aam Aadmi Party (AAP) and Kejriwal, an engineer by training and a former joint commissioner with the income tax department. His single-minded, focused approach to fighting corruption helped him to create a paradigm shift in Indian politics. India is ranked 94th among 177 nations in the global corruption index by Transparency International.
His leadership style is distinct from that of other successful political leaders. He is not charismatic and does not project himself as a messiah who can solve India's problems. He does not leave you spellbound with his carefully crafted speeches or his strong persona that promises the moon to the masses.
Instead he resembles the ordinary educated middle class man, firmly aligned to values like justice, equality, truth and transparency. Like N.R. Narayana Murthy among IT industrialists, he is grounded in the principle that leaders need to be a role model.
He demonstrates what is called "Servant Leadership", a style that focusses, primarily, on the growth and well-being of its people and its communities. While traditional leadership generally involves accumulation and exercise of power by one at the "top of the pyramid", servant leadership is different.
The servant-leader shares power and puts the needs of others first.
By nurturing participatory, empowering environments and encouraging the talent of followers, the servant-leader creates a more effective and motivated environment. Kejriwal has insisted that the Delhi victory is not about him or his party but about the ordinary man, his frustrations and aspirations.
Listening is a crucial skill in servant leadership. Kejriwal and his party listened effectively to the voices of voters. Congress vice president Rahul Gandhi has said his party should learn from AAP how they managed to understand the voters and won their hearts.
What about Kejriwal's personality? I am using Enneagram, one of the theories used to understand human beings and their leadership styles.
Based on secondary research, watching his interviews and analysing his overall public persona, Kejriwal would be a Type 6 according to Enneagram personality type. This is in no way putting him inside a box but just an exploration into his inner psyche.
Type 6s are reliable, hard working, organizing, vigilant, dutiful, evaluating, persevering and cautious and they usually exemplify the desire to create a stable, safe environment, to cooperate and create with others, and to be adequately prepared for the difficulties that life presents.
They enjoy being of service and really want to contribute to the world. They bring reliability, responsibility, hard work, and a sense of honour to all their affairs. They approach others as if to say: "I am here for you. You can count on me."
The challenges Type 6s face are that while they do their best to be solid and responsible, an undercurrent of doubt and anxiety often troubles them. Sixes often seem a bit jittery and uneasy in general. They often "scan" their surroundings for problems, expecting something negative could happen at any time. Consequently, they are usually careful about the management of their affairs, and generally cautious in their dealings with others. At the same time, they are always on the lookout for someone they can rely on.
Kejriwal clearly said he is not going to support the BJP or to seek Congress support to form a government. Sixes usually find it difficult to leave a relationship once they have begun to trust someone and to rely on them. Thus, they want to be sure that they are putting their energies into someone who will be there for them for long. They might initially "test" to see how they will react.
Once they have decided that someone has passed the test, there is almost no limit to their loyalty or the sacrifices that 6s will make for the sake of the trusted person. After establishing a solid relationship, they show their trust and affection by supporting the other person in every way, especially by being reliable and trustworthy themselves.
So here is a servant leader who is vigilant, dutiful, persevering and committed. Someone who has the potential to fix some of the basic issues India is facing and to empower the masses who have been oppressed for long.
Please click here to download the latest OD PUBLICATION.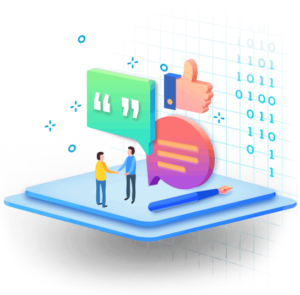 Download and Subscribe to our OD Publication here.