Digital and financial inclusion at workplace essential for employee well-being
newsletter#5
Digital and financial inclusion at workplace essential for employee well-being
COVID 19 has impacted lives in multiple ways including corporate culture, working experiences and employee expectations. Almost overnight, organizations shifted to remote working mode, requiring reorientation and digitisation of traditional processes, thereby paving the way to the 'future of work'. And what started as a necessary step for business continuity, 'work from home' became the key to keeping employees and their families safe. As a people and talent professional, it is remarkable to see how distinct concepts played out within what was a matter of months. 
As the impact of COVID lingers, employee well-being continues to be paramount. In fact, employers are focusing on integrated wellbeing which incorporates — physical, emotional, financial, and social well-being. Digital and financial inclusion are key enablers of integrated employee well-being. 
Digital inclusion, critical to offer flexibility and promote diversity 
The prolonged COVID precautions and extension of the technology backed remote working model have led companies to offer more flexibility to employees such as 'Work from Anywhere'.  With location being 'no bar', companies are also tapping into a wider and more diverse talent pool – potentially a great time to improve gender ratios. Digital inclusion is an enabler in promoting work-life balance impacting employee wellbeing. Especially for women professionals who now can benefit from the flexibility to manage roles and responsibilities at work and at home. 
As different companies and their employees are on different stages of their digital journeys, there is a need to look at bridging skill gaps through adequate training and accessibility to the right tools. 
At Mastercard, we not only compete for business but also drive innovation and most importantly serve our customers and deliver value. Through the months of extended lockdowns and employees working from home, we have enabled online learning programs, skilling workshops, career mentoring and counselling, and innovation hackathons and contests to support employees' learning, collaboration, and growth. 
All this is possible when we keep our employees and their contributions at the core, trust them and create a favorable culture to help them grow professionally as well as personally. 
Financial inclusion – equipping employees for better financial planning
COVID-19 not only created a health crisis, but also triggered financial stress for businesses and families. It highlighted the need for employers to focus on employees' financial wellbeing which includes supporting them with their financial planning and enhanced medical assistance. Another important aspect is fair and flexible remuneration which have direct impact on financial, emotional, and social wellbeing. 
Considering the pandemic and its impact on health and safety, organizations have expanded benefits being offered to their employees. At Mastercard, we provided COVID care and quarantine arrangements to employees and their families, conducted vaccination drives across our premises, enhanced medical expense reimbursements for COVID treatment, enabled access to medical infrastructure like medicines, hospital beds and O2 concentrators, and added concierge facilities among others. Assistance by way of expanded Employee Assistance Programs and advance against salaries was provided to employees who needed funds to meet unexpected medical or other needs. 
COVID 19 is a wake-up call for employers to consider investing and rethinking wellbeing initiatives as it relates to all aspects of working life – quality and safety at work and how employees feel about their work and culture. However, it needs to be acknowledged that digital and financial inclusion cannot be achieved overnight. It requires continuous improvements, adjusting basis employee feedback and external and internal developments.
Priti is the SVP-HR, South Asia at Mastercard. A seasoned HR leader, she has led business transformations and enabled service, growth, and efficiency solutions across different industries. She has been recognized for driving high performance, HR Strategies for organization effectiveness in rapidly evolving global business. She has successfully driven organization design, talent solutions, built capabilities, and brought together world-class leadership teams including the culture change agenda spanning across Asia and North America.
At Mastercard South Asia, she leads People & Capability function spanning across International Markets, Technology, Cyber Intelligence, Data & Services business units across locations. Priti is passionate about philanthropy, technology, and diversity & inclusion.
Please click here to download the latest OD PUBLICATION.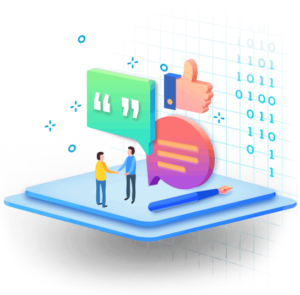 Download and Subscribe to our OD Publication here.