Diversity & Inclusion – A 'Nice to have' to 'Must have'
Oftentimes, we find Diversity & Inclusion (D&I) as a buzzword that most corporate entities talk about as part of their corporate ethos. The definition binds itself as a mix of people, ethnicities, gender, and social aspects, but mostly, the richness of diversity comes from the variety of thoughts that are beyond the obvious definitions. Additionally, the essence of inclusion stems from creating a safe space for everyone to express their thoughts without inhibitions.
With an unprecedented pandemic facing us, the focus on inclusion commitment has become much more imperative today. The D&I commitment is no longer just a social or even a human rights issue but has now become a business imperative critical to the long-term success of an organization. Today, more than ever, Boards and CEOs are under greater pressure from investors to deliver on their D&I priorities and make a public stand on the pledge. So much so that the latest trends in Environment, Social Governance (ESG) count D&I to be a critical component. There is heightened importance of gender and cultural diversity and social inclusion to mitigate the risks faced by organizations and improve employee productivity that has significantly contributed to improving the company's profitability and correspondingly, their financial performance.
Research has pointed that companies with diverse leadership and vibrant teams have consistently outperformed their competitors in financial performance. These organizations are experiencing growth and sustained performance by ensuring that they understand, recognize, hear and accept, and value the differences that emerge from diverse teams with different backgrounds and ranges of experiences. This almost always ensures that emergent problems are solved in their entirety. Complementary strengths give an edge to the organization to make sound, strong, and aware decisions that benefit everyone and everything that it impacts. This approach makes organizations closer to the customer and responsive to society as a whole.
Organizations today are witnessing the power of diverse thoughts, ideas, and breakthrough innovation emerging by crafting solutions to enable a diverse group. An example to illustrate is the Speech-to-Text feature available on our computers and smartphones introduced to benefit people with visual disabilities to enable their day-to-day work and make their lives much simple, easier, and faster. However, today, more than half of the Gen-Z use this feature on their phones on an almost daily basis. As rightly said, when we begin to include people who are marginalized, is when everyone stands to benefit, and that is the beauty of inclusion.
Companies that talk about their D&I practice internally and externally improve their brand value exponentially. Customers today want to patronize a brand that is conscious of the differences that exist and is inclusive of gender differences and marginalized sections of society. More often than not, customers and specifically millennials patronize such brands over a non-inclusive brand. Inclusive organizations also have a much improved 'employer brand'. In the age of talent war, top talent wants to be part of organizations with progressive policies promoting diversity, equity, fairness, and inclusion. The visibility of the D&I strategy and progress on its goals is being watched very keenly by prospective employees, customers and investors. Internally, leveraging D&I enables the organization to become a superior workplace where diverse talent, experiences, journeys, thought processes, and perspectives converge for better outcomes and the individuals feeling nurtured in an inclusive environment.
Creating a cultural ecosystem where individuals are encouraged to share their thoughts and ideas reaps tremendous benefits. Most often, great ideas come from very unassuming corners, and they thrive because someone paused, listened, and worked collaboratively to give it shape. Making the right effort in responding to the needs of diverse individuals, and ensuring dignity and respect, goes a long way in retaining talent. Growth and innovation-led organizations do this more successfully than others, a case in point being Amazon, where their principles talk about leaders seeking diverse perspectives, encouraging others to disconfirm their beliefs, and bringing in fresh perspectives.
D&I is nothing but replicating the natural order of the universe that works through its myriad complexities by an interplay of unimaginable diversities in the organization. The balance of the ecosystem that makes us thrive is what organizations need to recognize and replicate in their own smaller 'organizational ecosystems'. D&I is about harnessing the wholeness in the organization that comes from diverse sets of people and being a workplace that affords an equal sense of belonging and acceptance to each one despite the apparent and not so apparent diversities. Indian companies are competing in an interconnected world with global companies that have increasingly tapped into the strength of their workforce diversity. Hence, it is pertinent that we recognize these opportunities and respond to them within our business context.
The future of our success lies in understanding these aspects of D&I, where the power lies in the matrix of a collective whole, with every individual part having its significance. One needs to be cognizant of the fact that this is the fuel forward for organizations of the future, and we can no longer afford to think of D&I as just a 'nice to have. It surely has become a 'must-have' factor for a sustainable competitive advantage.
  The views expressed are individual views of the writer
Irani is currently the Head of Distribution and Diversity and Inclusion at Max Life Insurance Company. She comes with over 21 years of extensive HR leadership, strategy consulting and business partnering experience.  Irani has worked in HR leadership positions in matrix and non-matrix organizations, MNC and private sector organizations with diverse cultures and people priorities.  
Please click here to download the latest OD PUBLICATION.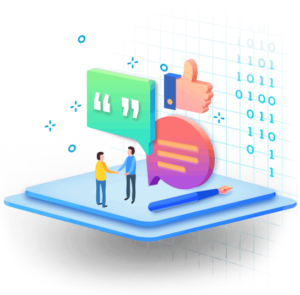 Download and Subscribe to our OD Publication here.