Employee anxiety and well-being -What can Managers do?
newsletter#2
Employee anxiety and well-being -What can Managers do?
I was having a conversation with a friend of mine who is an HR leader, she mentioned that 20% of her employees were battling Covid, and she had to mobilize multiple resources, while taking care of a family member who was hospitalized. She was feeling overwhelmed, anxious and needed a break.
With the second wave of pandemic, many of us are experiencing sorrow and pain, some have had to deal with the loss of loved ones, daunting Covid experiences and myriad challenges at work. All of these together has been detrimental to our mental health.
As per telemedicine app –Practo the number of mental health queries increased by 665% end of last year compared to the previous year. 60% of these queries were from Indians. Most of the topics were about anxiety and panic attacks.
With high anxiety in the collective, what can managers do to reduce employee anxiety while living and working through the pandemic?
Here are few thoughts and solutions:
Employee anxiety is not always visible: Let's take an example, where an employee that has been very productive and engaged, suddenly starts being less productive and involved in his work. The manager would wonder what has changed. If we take the reference of the iceberg principle, what is visible are behaviors such as defiance, aim inhibition, workload paralysis, decreased levels of engagement and involvement, low productivity and on the other spectrum – working too hard, yesmanship or other people pleasing behaviors. What is beneath the surface is anxiety and associated feelings. However, anxiety can operate at two levels. At level one, the stress relative to the situation is helpful for the team to channel their effort on approaching deadlines, achieve targets, and work hard. At another level i.e. level 2, stress tends to increase and becomes anxiety, wherein the perception of the problem changes to 'this is a threat' or 'danger.' As this occurs, employees may feel increasing fear, affecting their efficiency and ability to handle the situation with confidence.
If managers do not take note of this, they may continue to use approaches such as carrot and stick to drive performance. This would further heighten the anxiety and would lead to an eventual meltdown.
What kind of approach would be suitable then? The manager needs to don the hat of a mentor or bring in a counselling disposition, where the manager can hold space and be fully present for the subordinate. Some effective solutions could be:
Active listening: Have you ever experienced, when you are feeling anxious and overwhelmed, just an act of holding space and empathetic listening can calm nerves and make one feel a lot better. Active listening by managers can help the subordinate feel less anxious and also find the comfort to share challenges.
Check-ins– All teams have weekly meetings for updates, can a process of mental state check-ins be included, a one word check-in on 'how are you feeling today?'
Suspending bias and judgement-Many employees are afraid of showing their real self and vulnerabilities with the fear of being judged. If managers can foster a culture of safe spaces and sharing circles where employee feel safe to be seen and be heard, this will encourage them to share concerns and contribute ideas. Of course managers themselves will have to check their own biases.
Decatastrophizing and appreciation- Anxiety influences thinking. Thoughts take the form of extreme responses such as 'this is awful; nothing can get worst.' As a manager one can help an employee cope with these thoughts using approaches of fact-checking, helping the employee recognise whether these thoughts are in line with facts and realism. Giving credit and appreciating small successes also would boost confidence.
Strengthening social connections and team bonds– Many organizations organized a 4 day work week in May and multiple team bonding sessions. The premise was to help employees take breaks to heal, rejuvenate and spend time with their families or strengthen team bonds. Strengthening social bonds can reduce anxiety, increase self-efficacy and build resilience. To strengthen social support in teams, the manager can also understand the underlying forces of trust and support within teams, who are the trusted advisors? Who are the water cooler friends? Where is the lean-in happening?
I used to listen to this song by Bill Withers- Lean On me. The lyrics were something like this:
Sometimes in our lives, we all have pain
We all have sorrow. But if we are wise we know there's always tomorrow
Lean on me, when you are not strong…
Can we as managers drive a culture of emotional safety and trust where employees can lean on for support in the midst of crisis and experiences of distress? The founder of psychodrama Dr. Jacob Moreno stated-Roles do not emerge from the self, but a sense of self emerges from roles we play. Maybe it's time to explore different roles of our personality as a manager, an empathetic listener, a compassionate mentor, a motivator or anything other roles that can make a difference.
Please click here to download the latest OD PUBLICATION.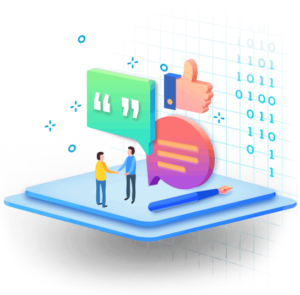 Download and Subscribe to our OD Publication here.