How to realign and redefine the talent management strategies to attract and retain best-in-class talent
newsletter#6
How to realign and redefine the talent management strategies to attract and retain best-in-class talent
Talent landscape has always been changing through decades. Ever evolving skills & competencies, rapid digital transformation, newer & more complex work networks, synergy between artificial & human intelligence- have all forced organizations to completely reimagine the way they work and manage talent.  In a Covid accelerated world, digital collaboration tools, cloud-based connectivity, predictive decision making, deep learning- are all helping to make the war for talent more real. So, what should HR professionals be considering as they plan their talent management strategies for the future?
If the talent management lifecycle can be simply put as a 'hire to retire' process, let's look at 3 core future proofing strategies to touch all cogs in that wheel-
Human Centric Talent Management- Putting the employee at the centre of everything we do. At its absolute basic form, this creates experiences addressing the needs of those who are experiencing a problem. It involves developing a deep empathy and applying this mindset to talent models and ways of working to put people at the core of everything we do. We must have clear expectations around measurable goals to drive success, and accountability to deliver promised results. Imagine an organization being also measured on indices which demonstrate human centric talent design e.g. inclusion, wellbeing, happiness etc. along with the business indicators and you will nurture talent like never. Technology in this case is not a driver but an enabler to collect & predict information to augment human experience. It's time we practitioners think of creating & measuring opportunities to extrapolate employee touch points away from a non-human 'brick & click' interaction to compassionate moments of delight. 
Investing in future- Start first with changing perspective from 'role development' to 'skill development' & then acquire & develop those to drive the organization's competitive advantage and the workflows that fuel that advantage. Encourage employees to develop critical skills that potentially open multiple opportunities for their career development, rather than preparing for a specific next role. Offer greater career development support to employees in critical roles who lack critical skills. Also, provide employees with varied, adaptive and flexible roles so they acquire cross-functional knowledge and training to learn new age competencies to be successful in the future. Remember sometimes there might not be a textbook of skills to refer back to & that's absolutely OK- being agile & resilient to quickly 'identify & co-create', at times crowd sourced solutions might be the name of the game going forward.
Mix modes of work & skills- Some work modes are better suited for certain positions- quicker we understand it, the better. A flexible talent design is meant to help all of us to assess and adapt work modes to meet the business objectives. Some questions that can be asked are – What is the Culture we need to create in my business, how do we assess the work (type, skills, collaboration, etc.),  how do we respond to our customers, stakeholders, colleagues to design a mix mode of talent matrix & corresponding skills needed for a successful transition to the future of work. While designing talent for the future of work, refrain to replicate existing bad/ theories of workflows, redundancies, lack of decision-making clarity. And lastly, as HR, it is important to actively foster a culture of inclusion-so communicate openly to create champions. 
Overall, there is no magic "finish line" just around the corner – this pandemic continues to evolve, and talent processes & experiences throughout it have not & will not be uniform either. The key to all this will be to manage employee experience in the digital era by leveraging the use of technology to drive connectedness towards a more human-centric talent organization.
Indraneel heads Global L&D for KOHLER Co. In this role, Indraneel has been instrumental in creating & driving leadership development & change management through a vibrant org wide 'beliefs & behaviours' framework across 35000+ associates of KOHLER around the world. His vision for his own function is to propagate a self motivated learning culture which he fondly calls #loveforlearning. 
Prior to Kohler, he has served in senior talent development roles at Raymond Ltd. & Pepsico.
Please click here to download the latest OD PUBLICATION.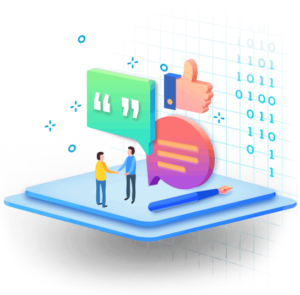 Download and Subscribe to our OD Publication here.