I am so much more than my disability!
newsletter#5
I am so much more than my disability!
My first exposure to a person with disabilities (PWD) began really early in life!  My first cousin, my partner-in-crime, my super-loving and over-protective Dabbu bhaiya was born normal but a bad bout of fever as an infant, left mistreated/poorly diagnosed in small-town India in the mid-1960s left him with low IQ and extremely weak legs. 
At age 19, this 6 feet, handsome man could 'pretend-write' his name, belt out the latest Hindi movie songs, and had the typical teenage swag.  To an 8-year old me, he was my bada bhai, plain and simple, and to be honest, until I grew up and realised how dependent he was on my aunt, I never thought of him as anything but 'normal'.  
He went to a school for the abled (Jai Vakeel, Sewri, Mumbai); took exams just like me; got regularly pulled up in class for his rowdy behaviour; earned a 'handsome' stipend from making paper bags from newspapers which the school sold to grocery stores; went on school picnics; and loved buying me 'kismi' toffees from the money he made. 
I could go on and on about him but if I were to pick out what stood out the most about my brother – it was his pride!  No one knew his disabilities better than him hence he hated being reminded of them and worked harder to overcome them.  At a time when there were no gyms, he would exercise in school and had an upper body that Schwarzenegger would be envious of, just to compensate for his absolutely useless legs.  He used his crutches with the grace of a dancer and could manage all his personal chores even cooking on weekends for us.  His parathas were legendary! Like any normal teen, he sought attention from the opposite sex; smoked bidis and hung out at the local paan shop after getting off his school bus one stop earlier; he was most upset when he was excluded by peers!  He was more compassionate and loving that anyone I ever knew, maybe because those were the qualities he missed and needed the most from the extended world around him.  
The world around him!! I'd like to believe most people were ignorant hence unkind not by intent but they just didn't know how to be around him! The only times I saw him cry was when people were mean or when he was called some awful names.  I see some of the unkindness has changed in the recent years but I so wish people would have seen him for the person he was because that's all he really wanted.  
My brother passed away a few years ago – he had contracted encephalitis in his 30s and never quite recovered from it.  However, there was no illness that broke his spirit.  The one thing that remained constant was his fierce sense of independence and his doggedness to do things on his own.  Even in his last days, he would get really mad if you helped without him asking for it! You could offer but you had to be very careful about the tone in which you offered help.  
I miss listening to songs on his tape recorder (I was his chief supplier of audio cassettes and he was huge Govinda fan!); I miss going to the building dandiya with him; I miss him taking up for me with anyone and everyone who bullied me – even when I was in the wrong :-p; I miss our summer holidays and celebrating my birthday with him; I miss having a role-model.  Actually, I just miss my big brother and friend.  
PWD day is celebrated on 3 December and I recall some of the things that Dabbu bhaiya taught me.  I hope I follow these in my life cause am sure he'd kick my behind in the afterlife if I didn't 😊
Focus on the person and not the disability.  No one is perfect – imagine if you were overweight and someone only identified you as the 'fat' person.  Hence before you label a person with a disability – stop by and think about the words you use for this person

Like everyone else – treat PWDs the way they want to be treated NOT how you want to treat them.  Don't jump in to help.  Be respectful and ask if they need help.  Respect, not benevolence or pity!

If you offer help and they accept, give them you full attention! For example, if you offer to help someone cross the road, do not be distracted on your cell phone.  Give them your complete attention!

If you see someone misbehaving with a PWD, speak up.  Often, its ignorance but in any case, it always helps to call out undesirable behaviour towards anyone including PWDs

If you are in a position of power and priviledge, find ways to include and integrate them into the workplace.  Financial independence is a crucial step to ensure PWDs lead a dignified life

Finally, if this article struck a chord – do seek out a PWD and interact with them WITHOUT focussing on their disability!! Let me know how the interaction went? Did you make a new friend? Did you come back inspired? Or was it just like meeting a regular person

😉
Happy new experiences to you!!
Priyanka Chaturvedi Agrawal is senior associate director, advisory management focussing on DIB; and innovation with a big 4 consulting firm in India.  
She is a chartered accountant by qualification and a trained psychotherapist with certifications in DIB. Besides work, raising her two girls and her Lab-Indie pup-Luna; and cheering for Rafa Nadal, she dreams of taking DIB awareness across schools, colleges and corporates in India.  She is currently running awareness and training sessions for groups within her Firm and firmly believes that awareness and bringing everyone on board is the first step towards creating a successful business case for a diverse workforce. 
Please click here to download the latest OD PUBLICATION.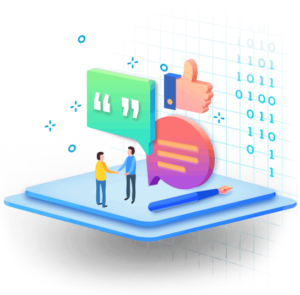 Download and Subscribe to our OD Publication here.