India's challenge to close the gender diversity Gap in middle management and leadership roles
newsletter#5
India's challenge to close the gender diversity Gap in middle management and leadership roles
On the one hand, we are witnessing greater recognition of gender diversity across and the enormous value it brings in upliftment of society and businesses. On the other hand, we see that gender diverse people are still underrepresented in leadership and decision-making roles. While in the past years we have seen some significant changes in our system, regulation, organizations and the mind shift of people towards accepting gender diverse leaders. Clearly, there remains a tremendous amount of work to be done to close the gender gap. India took a big leap toward gender parity with the Maternity Benefit (Amendment) Act, 2017. The Extended Paternity Benefits Bill 2017, if passed, would further demonstrate a major step toward accepting the evolving social gender roles in the country. The historic legislation mandating woman director on the boards of publicly listed and certain other large organizations was another important step towards strengthening women representation in leadership, however women on boards is just the first step and we need to make their presence count in a way that organizations can reap the true benefits of diversity. 
As the saying goes, "Leaders are not born, they are made." One's gender does not and should not define their future. What it takes to develop great leaders, whether male or female or transgender, is their own willingness to learn, access to an ecosystem that supports their aspirations and being given equal opportunities to grow. We need to understand that promoting gender diversity is not about advocating for one group over another, rather it's about bringing the right balance and ensuring empowerment for all. And, its everyone's responsibility to break the deeply engraved gender disparity in our system and the barriers step by step. Some of us will make tiny ripples and others will send waves crashing, but each of us will change the surface of the water. If we don't unite and take active steps in this direction now, the future will not be very different from what it is now.
Did you know that of the 4.5 million jobs of 2022, 10-20% would be in new emerging areas of data analytics, Artificial Intelligence (AI) research, among others (EY Future of Jobs study 2018).  However, according to a recent study, only 26% women are in technical roles among Indian corporates. We need to give special emphasis to this issue and actively work to provide more women with the opportunity to enter, remain and thrive in technology roles. To reduce the gender gap, we need to encourage more women to pursue a career in science, technology, engineering and mathematics (STEM). Only when girls can see the possibilities for their future and get access to education, we can achieve gender parity in the field of technology. We must ask ourselves, What is being taught to the next generation? Is there knowledge transfer so that future leaders can sustain the gains that have already been made?
We all believe the best qualified person should get the job, the promotion and that gender should not be a factor. But unfortunately, such important decisions often are coloured with biases, unconscious and unintentional though. Fox e.g. When women take charge, they are viewed as competent leaders but disliked and when women take care, they are liked, but viewed as less competent leaders. Biases are deeply routed in our system and affect women's growth and they continue to lose ground at the first step up to manager. This leads to a weak leadership pipe and results in women being outnumbered at the leadership roles. Due to socio-cultural factors, many women drop out from the workforce or stop pursuing managerial and leadership roles. Everyone needs to be vigilant and needs to play a responsible role and encourage women to take on new and challenging roles to reach their full potential.
We also need to understand that women often feel that openly expressing their needs for flexibility and work-life balance would make them susceptible to unfavourable perceptions by their managers and colleagues. These can cause their careers to get derailed, making it extremely hard for women to open up. The COVID-19 crisis has further exacerbated the divide women feel. The blurring line between work life and personal life due to the work-from-home setup means women are experiencing more commitments in their already busy lives—making it even more challenging to strike a work-life balance. This double shift as an employee and as a caregiver at home makes work ongoing and leads to burnout and an emotional toll. This is causing many women to take the difficult decision of stepping down from their positions or leaving work altogether to cope with their situations.
There are many studies conducted globally which have indicated that how lack of support from male colleagues and a non-conducive corporate culture affect women's acceleration. Allies can make a huge difference – Men supporting women and acknowledging them as equals is one of the paradigm shifts that we are yet to witness consistently across the world. As an ally I may not be able to change the whole world, but I can certainly do my best to change my world and this can create ripples with far-reaching effects. 
So, let's collectively work towards creating a world that is inclusive and equal for all.
Vineeta is an Associate Director – Talent at EY India and is the India D&I Champion. She is a strong believer of building the right diversity and inclusiveness to bring in change which will drive long lasting impact. With over 15 years of work experience in the corporate world, she has been able to bring about significant changes in the areas of OD, D&I and Engagement to create an enabling environment for people to learn, grow and achieve their full potential.
Please click here to download the latest OD PUBLICATION.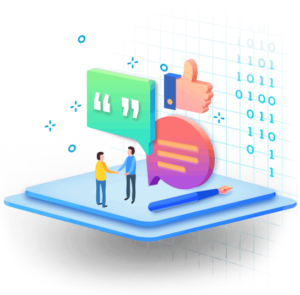 Download and Subscribe to our OD Publication here.