Leadership and Mindfulness
When Richard Alpert left Harvard for the Himalayan foothills, he was looking for a guru who could teach him the ancient secrets of attaining self-realisation. A certain Steve Jobs, too, had left for India to look for the guru, Neem Karoli Baba. But unlike Jobs, Alpert found him, became his disciple and decided to share that ancient secret he learnt. He wrote a book called Be Here Now.

That was it. No secret kriya to stoke your inner serpent, no tantric initiation into what is left unsaid. All you needed to know yourself was to Be, Here, Now. In other words, being mindful of one's own existence was the ultimate spiritual practice.

Mindfulness is back in vogue. As one's attention is increasingly demanded at every moment by people, work and gadgets that feed into the information revolution, being alert and in touch with oneself is proving difficult. As a business leader, you try to cope with a changing environment and align the top team for the next level of growth. In this fast-paced environment, you realise that a calm, resilient, non-judgmental inner being is the key to success. You learn that the only corner in this universe where you have full control is yourself. This is the reason for the popularity of mindfulness as a concept, tool, and ' to a few ' as a way of life in the business world.

The popularity of mindfulness as a concept among celebrities and in the business community in the West can be traced to their acceptance of Asian spiritual teachers in the last 50 years. The Beatles visited Rishikesh in 1968 to attend an advanced Transcendental Meditation (TM) training session at the ashram of Maharishi Mahesh Yogi. They considered this one of their most productive periods. The global popularity of TM grew because of the Beatles. The Maharishi was the first guru to copyright a meditation process that focused on the breath and a mantra, and his disciples included Deepak Chopra and Sri Sri Ravi Shankar. In 1967 and 1968, he appeared on covers of magazines such as Life, Newsweek and Time. His popular book, Science of Being and Art of Living, emphasised the "being" and "doing" aspects of human existence.

Almost 40 years later, mindfulness is creating waves in corporate corridors. Time ran a cover story in January 2014, headlined "Mindfulness Revolution". Thousands of people showed interest in meditation, yoga and mindfulness practices at the Wisdom 2.0 conference, which discusses mindfulness, held in San Fransisco in February 2014.

"The truth is that we do not have the luxury to ignore our well-being, wisdom, ability to make good decisions, because the world is moving so fast that we can no longer be in maintenance mode. Right now, the American workplace is largely run on burnout, sleep deprivation, and exhaustion," says Arianna Huffington, editor-in-chief of The Huffington Post Media Group. The situation is similar in India, except that many Indian organizations are in a growth phase, and long hours at work are justified as part of growth.

Background

In the West, mindfulness is mostly associated with the Buddhist practice of meditation, although the term spans multiple practices, including yoga, guided meditation, focusing on the present moment and breath awareness. Modern teachings on mindfulness are almost exclusively derived from a peculiar 20th century interpretation of the Satipatthana Sutta, a Pali text. This doctrine, the vipassanavada, says that satipatthana is a practice of 'dry insight', in which the meditator, without previous practice of tranquillity meditation, is 'mindful' of the changing phenomena of experience. This is sufficient for enlightenment, according to the text. But the fact is that mindfulness is taught by almost all religions.

Mindfulness is a generic term encompassing a variety of methods that share some common characteristics. It underscores the importance of being mindful about one's thoughts, emotions and actions. It also talks about being in the present moment, rather than being caught up in guilt from the past or worry about the future. It emphasises the ability to observe one's thoughts and the present moment with detachment.

The tools used are meditation, reflection, yoga, breath work, emotional awareness techniques, and sometimes tools that help you understand yourself better. For example, when General Mills ran mindfulness training for a large number of employees year after year, it used Enneagram to help participants understand their personality type and fixations. Enneagram is a psychological system that describes nine basic personality styles and nine different ways in which people see the world. In India, I have used Enneagram in workshops with clients such as Airtel, Microsoft, and Novartis.

General Mills ranked third in Fortune magazine's listing of the Global Top Companies for Leaders; and 12th in Businessweek's listing of the Best Places to Launch a Career. One reason it has consistently fared well is that it has aggressively pioneered the use and development of cutting-edge leadership programmes. The Mindful Leadership Program is one of the most popular.

According to Jon Kabat-Zinn, who wrote the book Wherever You Go, There You Are, mindfulness is simple awareness of the present moment. It is the practice of paying careful attention to what is happening in the now, whether it is a sight, sound, taste, or smell, and a sensation in the body, thought or emotion. It is observation without attachment or judgment. Jon Kabat-Zinn is Professor of Medicine Emeritus and founding director of the Stress Reduction Clinic and the Center for Mindfulness in Medicine, Health Care, and Society, at the University of Massachusetts Medical School. He and Eckhart Tolly wrote the book The Power of Now, which greatly influenced the mindfulness movement. The popularity of the Dalai Lama, and his teachings and celebrity disciples, also helped popularise mindfulness among business leaders.

What is it Doing in Boardrooms?

Bill George, professor of management practice at Harvard Business School and former chair and CEO of Medtronic, writes, "The practice of mindful leadership gives you tools to manage your life. It teaches you to pay attention to the present moment, recognising your feelings and keeping them under control, especially in stressful situations."

Ambiguity, pressure, accountability, and the need to continuously improve performance forces leaders to look inwards. The insight that the success of an intervention is directly proportional to the inner conditions of the intervener suddenly becomes apparent. Many CEOs I coach believe inner calm, emotional stability, greater self-awareness and resilience are traits that create more fulfilment in life. Indian organizations have yet to officially embrace the concept of mindfulness in mainstream business, but many provide stress management and emotional intelligence workshops for employees.

Dr Michael D. Yapko, a psychotherapist and mindfulness advocate, and author of the book Mindfulness and Hypnosis, emphasised how trance states can help raise awareness and aid personal transformation. Outside the worlds of glamour and business, too, therapists are using mindfulness tools to help patients recover faster.

Many leadership development programmes teach tools for reflection and self-awareness. Consulting firms such as McKinsey & Co have adopted meditation as a tool in leadership development initiatives. Gita Bellin, formerly secretary to Mahesh Yogi, taught meditation and personal transformation workshops for its employees.

Kate Pickert, writing in Time, notes that "we're in the midst of a popular obsession with mindfulness as the secret to health and happiness ' and a growing body of evidence suggests it has clear benefits." Zappos CEO Tony Hsieh perhaps summed up mindfulness the best when he wrote: "The biggest (and hardest) lesson I've learned… is that the external world is just a reflection of the world within."

Steve Jobs was a strong believer in mindfulness. "If you just sit and observe, you will see how restless your mind is," he told his biographer, Walter Isaacson. "If you try to calm it, it only makes it worse, but over time it does calm, and when it does, there's room to hear more subtle things ' that's when your intuition starts to blossom and you start to see things more clearly and be in the present more. Your mind just slows down, and you see a tremendous expanse in the moment. You see so much more than you could see before."

So would Indian leaders and organizations make mindfulness an integral part of leadership development initiatives? Will we see a conference where yogis and CEOs rub shoulders? It's not a lot to ask one to be in touch with oneself. Is it?
Please click here to download the latest OD PUBLICATION.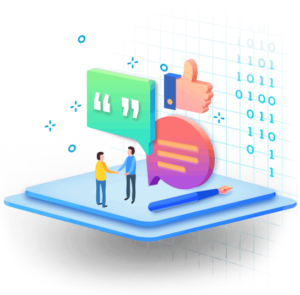 Download and Subscribe to our OD Publication here.