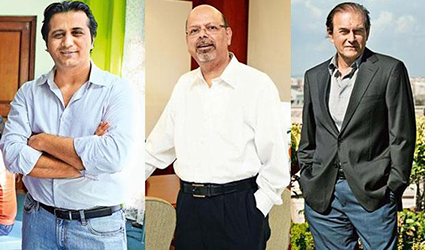 Executive coaching isn't just about addressing behavioural problems. A good coach can be a transformative business asset for founders and CEOs in times of rapid growth, volatility and organizational transition
Trigger: Entrepreneurial transition
Ashwin Naik, co-founder, Vaatsalya Healthcare
In April, Ashwin Naik, co-founder and director of Bengaluru-based Vaatsalya Healthcare, moved away from his executive role as the company's CEO. He had co-founded Vaatsalya, an award-winning chain of affordable hospitals in under-served tier-2 and tier-3 towns, 10 years ago with fellow doctor V. Hiremath.Naik, 42, has now become a full-time resident fellow at Ashoka, which describes itself as one of the world's largest network of social entrepreneurs, as well as an angel investor in DisruptHealth, a preventive health start-up in Bengaluru. Giving up managerial control of a venture he had built from scratch is the entrepreneurial version of a Rubicon crossing; he needed help to think it through and act on it.
In the middle of 2013, he reached out to Renee Freedman of SupporTED, a group that provides pro-bono coaching to TED (a gathering of equals discussing ideas worth spreading) fellows such as he. "I wrote to her saying I was at a stage when I wanted to explore something new, and I needed to work on both building my leadership capabilities as well as building a team at Vaatsalya that could lead the company. I thought a coach would really help me."
Freedman connected Naik to Liz Austin, an executive coach in Basel, Switzerland, for 10 initial one-on-one sessions, specified by SupporTED's charter. In their case, the sessions were conducted on Skype, and the past two years have led to a deep, immersive coaching engagement over 20 sessions and innumerable email conversations that have proved transformative. "Midway through the process, I realized that while I wanted to build my team and develop their leadership, the way I communicated wasn't reflecting that. It was too top-down, too directive," says Naik.
His coaching engagement with Austin, and her approach to listening carefully, asking questions, pushing back on assumptions and encouraging him to explore other ways to approach a situation has really helped him tweak the way he communicates with his staff.
In a crisis, communication can be key. In the middle of 2014, Vaatsalya, which now has a network of nine hospitals across Karnataka and Andhra Pradesh, decided to shut down a few of its hospitals which had become unviable. When the first hospital shut down, there was anxiety that the company might not survive. "My earlier approach would've been to send out an optimistic email assuring people there was nothing to worry about," says Naik. His conversations with Austin led him to try a different strategy, holding several interactive sessions where he didn't try to protect the employees from the challenges the company was going through. "People in the team stepped up with ideas and solutions. We set up a crisis management team that we called Vaatsalya Force."
And, instead of being more hands-on, Naik trained himself to hold back so that his team could actually feel empowered enough to take decisions.
Over the past year, the Force has grown into a core group, Naik says. "I realized I had this talent that I could help build. We didn't know it then but this team really helped during the transition that happened when I moved out."
Coach's take
"I've often found that the coaching engagements I am involved in are because the people have been doing things the way they know how to but aren't getting results. They are, therefore, ready to learn to expand their range of action. Willingness is key to this. I don't work with anybody who hasn't come to me voluntarily because you can't coach somebody who is in denial or resists change. When Ashwin came to me, he was very clear about what he wanted to achieve: He wanted Vaatsalya to become a more structured, more defined management environment. And there was the aspect of him getting ready to transition out of it. It was great to work with Ashwin because he was interested in trying to do things differently," says Austin.
Trigger: Time of crisis
Arun Sawhney, managing director & CEO, (former) Ranbaxy Laboratories Ltd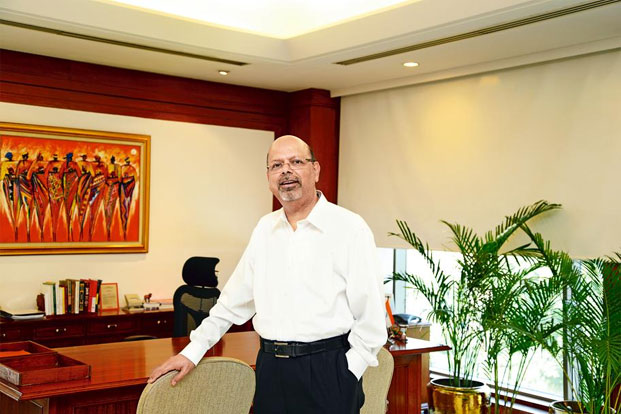 Few people are likely to have inherited an organization as stricken by turbulence and chaos as Arun Sawhney, 59, did. When he took over as managing director and CEO of pharmaceutical company Ranbaxy Laboratories Ltd in August 2010, it was a $2 billion (around Rs.12,600 crore now) enterprise with exports to 125 countries.In 2008, when Japanese drug maker Daiichi Sankyo had acquired a majority stake in Ranbaxy for around Rs.20,000 crore, it had been a much-touted Indian business success story. But it all began to unravel quickly. There were frequent leadership changes (Sawhney was the third MD & CEO since 2008), mainly due to an uneasy transition with the new owners. In 2012 and 2013, the company underwent an investigation by the US food and drug administration (USFDA) that was extensively reported in the media. By January 2014, the USFDA had banned imports from four Ranbaxy plants. Externally, the company's image had taken a dent; internally, employee morale was hit.
"The company was losing its compass; as the CEO, I needed to develop a good steering mechanism. I thought it would be useful to have somebody to reflect with, somebody who could see aspects and tell me things I wouldn't be able to see as I did this," says Sawhney, explaining his decision in mid-2013 to bring on board an executive coach. He tabled the idea to the company's board, which was supportive.
Sawhney had first met Santhosh Babu, founder of ODA (Organization Development Alternatives Consultants Pvt. Ltd) and a well-known executive coach, in 2001. They had interacted sporadically in the 12 years since. But Sawhney says that when he began thinking about a coach, Babu kept coming to mind. "I am pretty forthright. I call a spade a spade. We all want to work with people who mirror who we are. I felt Santhosh would be brutally honest, that he would have a firm view and not be scared of telling me what he felt."
Clearly, there was much to be set right at Ranbaxy. Once Babu was on board, Sawhney laid out his three objectives for the company: creating the right structure for the scale and spread of operations, establishing efficient workflow processes and, most importantly, building a culture of accountability and ownership. Sawhney says he had agreed to take on the role of CEO in 2010 as a personal challenge. "The day I occupied the CEO's chair, all the company's problems became mine. I owned it and wanted others to do so as well. I didn't want it to become a place where everybody felt persecuted and played the blame game," Sawhney says.
To ensure there was greater alignment between Sawhney and his team, Babu interacted regularly with the CEO's direct reports. Sawhney also put in place systems to meet more people. The Friday lunch club became the forum for this; each week, a group of people, cutting across age, seniority, function and skills, were invited for lunch with Sawhney. "I got huge insights on the company from the grass roots, not just what my business heads were telling me."
The coaching engagement—in-person meetings twice a month, with Babu travelling with Sawhney to their offices in the US, UK, Romania and South Africa—lasted 18 months, until March, when Sun Pharma completed its $3.2 billion acquisition of Ranbaxy. Through the engagement, Sawhney says the benefits and progress were easy to evaluate. "The minute I started spending more time on building the organization and less on managing conflict, I knew things were working," says Sawhney.
Coach's take
"I only asked questions. As the coach, I only look to do two things: Expand their awareness and help them see more; and, second, hold them responsible for the commitment they make to me and to themselves. What stood out about Arun for me is that he really wanted to get a feel of the pulse of the organization. Many of the big Indian companies are quite patriarchal and feudal, but he would go to the factories often and interacted with everybody regularly. In the 18 months of our engagement, he took his leadership team out three times for an offsite. That had never happened in Ranbaxy before. There, they co-created aspirations for the company which hadn't happened before either," says Babu.
Trigger: Organizational transition
Harsh Mariwala, chairman, Marico Ltd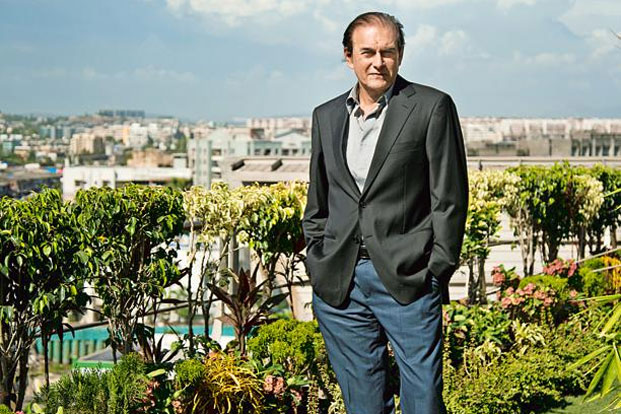 In April 2014, consumer goods and services company Marico Ltd underwent a leadership transition—Saugata Gupta became company CEO and managing director (MD). The chairman and MD, Harsh Mariwala, 64, who used to manage the Mumbai-headquartered company's day-to-day operations, stepped aside, although he continues to be the chairman.The transition of executive leadership from the promoter-family to a team of professionals is hard-won and complex for any corporation. At Marico, Mariwala put in place a two-tier coaching mechanism for his direct reportees—the C-suite team—and their direct reportees to build the company's leadership capacity.
"I had worked with a coach a few years back, mainly to understand what coaching was, and if it was something we should initiate at Marico for our senior managers," says Mariwala. "I realized that if you get the right coach, they can add value."
Two executive coaches—Singapore-based Pratap Nambiar and Bengaluru-based P. Vishwanath—were brought in to work with Marico's senior team through the months before and after the leadership transition. While Nambiar worked with the top four people in the organization, including Gupta, Vishwanath worked with four of the next-level function heads.
"Apart from being somebody you can reflect with, coaches come with an understanding of a range of leadership styles. They can identify gaps," says Mariwala. "It's very important for senior leaders to have a road map for improvement."
The ramp-up in leadership capacity-building, Mariwala says, has been valuable for Marico. But, for any top-level coaching mandate to be successful, Mariwala says, the organization must be fully involved and invested in the coaching of its key team members—including in filtering coaches.
"Individual growth maps should be in sync with organizational objectives," he adds. "Also, I didn't need to know what Saugata talked about with his coach but I would meet him and the coach once in a few months to understand progress. That involvement is important."
Coach's take
"When I first met Harsh, he was looking for somebody to work with his direct reports. Several factors—market dynamics, input from the board as well as the transition aspect—went into his decision. Harsh had a very clear mandate for the coaching: to take the organization to the next level and enable its growth. At its core, leadership development is really about growing the complexity of people's minds, enhancing their self-awareness and linking that behaviour/belief systems to how it impacts business. This work of transformation—for the four top executives I worked with for nine months—came off the basis of a 360-degree feedback that helped us identify both the areas where they were effective leaders as well as their blind spots," says Nambiar.
Vishwanath says, "We first ran a 360-degree feedback on the four function heads I worked with and also put them through psychometric tests. We then created a coaching road map that was formalized and operationalized after an alignment meeting with the key stakeholders. Essentially, we wanted to marry the organizational roadmap with individual road maps; the coaching map was made of both these elements. Marico monitored and tracked this regularly; each coachee would sit down with Saugata and me periodically to evaluate progress. That these four people have since moved on to a much higher order level of roles demonstrates that there has been clear leadership development."
Please click here to download the latest OD PUBLICATION.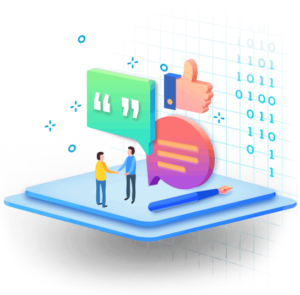 Download and Subscribe to our OD Publication here.