Stressed? The "Always On"​ life is causing it.
newsletter#5
Stressed? The "Always On"​ life is causing it.
When ancient man lived in the wild, his survival depended on successful hunting and on evading predators. During hunts and forays away from safe settlements, his mind and body had to be in a state of heightened alertness. His muscles were tensed, his brow was furrowed, his gaze intense. When he returned to the safer environment of home, he shared the food with his family and friends, chatted and laughed, painted on walls and danced by the fire. During this time, his muscles, brow and gaze were relaxed. He let his guard down and allowed his attention to flag.
Today, we have put enough distance between ourselves and the wild and are not under threat from predatory animals and enjoy a greater degree of safety than our ancient ancestors did. Yet surprisingly, we are more tense than ever. Tense neck and shoulder muscles, clenched jaw and a tight diaphragm. Exactly the way ancient man was when he was among creatures wilder than him. Except that modern man does this while staring at a screen or while in meetings with fellow civilised man.
Ancient man allowed his body and mind to relax when his hunt was over. Modern man does not allow this tension to dissipate till late into the night. He works longer hours, battles some kind of adversary or the other throughout the day, his eye, neck, jaw, wrist and finger muscles are active late into the night. Essentially modern man is in a state of alertness throughout the day.
Neuroscientists have identified two networks present in our brains. One is called the Default Mode Network (DMN) and the Task Positive Network (TPN). The DMN is active when the human mind is thinking about themselves or about others or just daydreaming. It was noticed to be deactivated when there was a need to pay attention to a task. In contrast, the TPN is activated when the brain has to pay attention to a task. In my estimation, the TPN's activity seems similar to the Sympathetic Nervous System (SNS) and the DMN seems to act similar to the Parasympathetic Nervous System (PSNS).
We know that states of fear kick off the SNS, sending us into fight/flight mode and causing stress-related chemicals like cortisol and adrenaline to rush through our bloodstream. The PSNS is responsible for causing the opposite reaction – it returns our body to a normal resting state.
Now think about this – modern man is always alert, always paying attention, always trying to prevent some disaster from occurring. His TPN and SNS are always on ensuring that his bloodstream always has higher levels of cortisol, adrenaline and insulin and that his heart-rate and blood-pressure are always at elevated levels. His muscles are always tense leading to neck pain, wrist and finger pain, carpal tunnel syndrome and what not.
We need to escape this health hazard that modern life has us trapped in by actively chasing DMN and PSNS related activities. We need to stop doing so effing much and need to make time to just tune out. Lazing is the most underrated virtue in modern times.
Oscar winning lyricist Gulzar once wrote, "dill DhoonDtaa hai, phir vahee, fursat ke raat dinn". It is this fursat that modern man needs to chase if s/he is to reduce stress and thrive.
In the next article, I hope to list some of the activities that could lead to DMN activation and stress release. Stay tuned.
Aman Zaidi is a Partner with OD Alternatives. He is passionate about helping professionals and organisations discover "peak performance" and has focused on that in his two-decade career as a consultant, coach, former Head of Operations, and a TEDx speaker. He specialises in leadership development, applied strengths psychology, experiential education, business storytelling, and diversity and inclusion.
Please click here to download the latest OD PUBLICATION.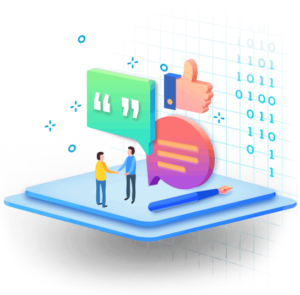 Download and Subscribe to our OD Publication here.