The world has changed at an exceptional pace in the past 1.5 years as we were forced into the world's largest work-from-home experiment. A recent survey by Bloomberg news indicates that 40% employees in all age groups will quit if they are forced back to office and the number could be higher for millennials and gen Z. This is quite divergent to what we heard and experienced during the initial days of lock down, considering the uncertainty and ambiguity around remote working, infrastructure issues faced at home, the challenge to set up newer processes and support systems and the effectiveness of WFH especially for sales and marketing roles, coupled with the fear of losing the job.  
We have come a long way since the pandemic originated in 2019. World over, the organisations have responded with agility, authenticity and resilience by adapting to the current situation with the support of technology which they were either working on, or with whatever they had. On the contrary, the pandemic has helped many organisations to build a digital mind-set and attune to a digital transformation speedier than expected. 
When employees got an opportunity and freedom to work from home they began fancying it.  They learnt to manage both work and home, better especially women employees, as the advantages outweigh the limitations. For many employees, WFH became a way of life they happily embraced.
James M Citrin & Darleen Derosa in their best-selling book "Leading at a distance – Practical lessons for virtual success" shared details of varied surveys conducted with top CEOs, CHROs and other top executives post pandemic . The survey results indicate a shift to remote working. It has been largely positive for most people, with 52% of respondents reporting that it has been net positive to them individually and 42% indicating that it has been net positive for the organisation. 
The survey also busted a concern related to productivity of employees with 52% respondents indicating that it was positively impacted by virtual work. Technology and time zone differences were no longer the barriers, work life balance was a net positive good progress from the initial days of extensive work hours, burn outs, zoom fatigues though it continues to remain completely solved. Many organisations quickly took measures to address these myriad challenges, by focusing on developing the skill sets and mind-sets of mangers to remotely manage teams, helping employees adjust to a newer way of working by providing suitable infrastructure support, technology, digital tools/aids, trainings on new skill sets/processes and wellness programs for coping up with the varied wellness related challenges. 
The surveys also highlighted areas such as new employee inductions/on-boarding experiences, personal connect among employees and dissemination of company culture which need more attention. While most of the organisations have transitioned to virtual inductions that incorporate blended learning methodologies, new employees and facilitators continue to struggle to build relationships and create a sense of belonging/togetherness virtually. Besides these challenges, managerial effectiveness and trust on team members are also concern areas that demand immediate attention and action. 
The pandemic has triggered a huge disruption and the current situation has forced many organisations to rethink their operating models and processes. For eg: In the Life insurance industry where life insurance was always sold through face to face meetings and organisations were hiring and training distributors to sell physically, the pandemic forced the industry to adapt to remote selling and the recent industry data shows that most of the companies have transitioned successfully with the aid of technology, large scale training and skilling of employees and distributors. 
As organisations continue to learn and evolve, better models emerge, companies are adopting the new remote working to foster talent, improve velocity, generate cost saving, leverage diversity and increase engagement and productivity. They need to solve lot more challenges and find answers to many unresolved questions. The need to relook holistically at the purpose, processes, practices, culture, systems and techniques that affects organisational change and transformation is felt more now than ever. The ones who don't, will perish in this digital evolution of mankind.
Sarin Mohan is an accomplished Training and Talent Development Leader and a certified Gallup Strengths Coach with a rich experience in creating and executing L&D strategies and expertise in identifying and solving business challenges.
He is a certified GROW Coach with a proven ability to develop and mentor leaders within the organization and is proficient at design thinking and identifying new and emerging L&D trends
His diverse functional expertise and proven track record of leading change management initiatives in various organizations has made him a sought after thought leader and OD practitioner.
Please click here to download the latest OD PUBLICATION.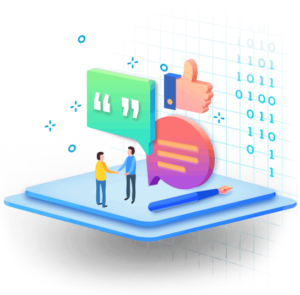 Download and Subscribe to our OD Publication here.