Jacinda Ardern, Athena of The Modern times
Seven days ago, last Friday, New Zealand witnessed something they possibly neverexpected. Muslims who had come to New Zealand from middle east and other Asiancountries, who had formed a brotherhood and a close knit community, usuallyconnected and met other members of the community during their Friday Prayers .But this time, in two mosques in Christchurch, the largest city in the south island ofNew Zealand, there was a surprise visitor, a gun man who started shooting peoplewho had gathered for their prayers, killing 50 and injuring more than 50 people.
Exactly a month before, on 14 th Feb, a suicide bomber killed 40 security personal inKashmir.
The Christchurch killer was a proclaimed fascist and believed in white supremacyand the suicide bomber who killed 40 people in Kashmir, a radical Muslim.
Is the world getting more and more polarised? When we look around we see social,political, religious and gender polarisation though we struggle hard to make usbelieve that we live in a connected, equal opportunity world, something that was onlya dream 100 years ago.
The more things change the more they stay the same
The more things change the more they stay the same
Ah, is it just me or does anybody see
The new improved tomorrow isn't what it used to be
Yesterday keeps coming' 'around, it's just reality
It's the same damn song with a different melody
This Jon Bon Jovi's song was influenced by Jean-Baptiste Alphonse Karr,a Frenchnovelist, critic and journalist who lived in the 19 th century. While we say we live in afast-changing world, and to an extend that is true, there are many things thatremains same or resists change. When we look around, we see that "the morethings change, the more they remain same". Yes, it seems isolationism,protectionism, racism and religious fundamentalism, are still remain the same.
But in the case of Christchurch incident, there are somethings that we need to acknowledge and these are things that give us hope. A hope that clearly tell us about importance of good, authentic leadership and in this case, good , authentic political leadership. 
Yes, Jacinda Ardern would be remembered in the history not just as a youngest prime minster of a country but also as someone who showed compassion, strength, decisiveness, strategic thinking and inclusiveness during the time of a great crisis. A rare bunch of competencies that were demonstrate by a political leader in recent times.
When she went to Christchurch on Saturday, a day after the attacks, Ardern visited members of the refugee and Muslim community. Dressed in black and wearing a Muslim-style headscarf known as a hijab, she emotionally told them that the whole country was united in grief. This statement, both the verbal assurance and the physical appearance, is a statement in authenticity, compassion, inclusivism and courage. This powerfully communicated that there is no " us and them", we are all one.
And in times of polarization, this statement of her needs to be nurtured in the hearts of each one of us because polarisation, self-focus and narcissism is not going to solve the bigger problems we are facing but compassion, courage and inclusion will do. And compassion is contagious. If you doubt it, imagine what image comes into your mind when you hear gang names like Mongrel Mob, King Cobra and Black Power? You might be wrong because these are biker gangs that have promised to support and protect their local Muslim communities across the country.
So King Cobra, Black Power and Mongrel Mob are going to make sure that Muslim communities could pray coming Fridays peacefully in the mosque while they would be outside, dressed properly, to make sure nothing wrong happens. And I am sure these gangs were motivated to do this because Jacinta showed the country who they need to be during this crisis.
Me Too must become we too on the issue of equality she said emphasising the larger inclusiveness in a UN conference. She said the ability to look beyond themselves was a great starting point to combat not only isolationism, protectionism, and racism, but also in the face of the threat that is climate change. This clearly shows her sensitivity to see how the "Me Too" movement was in many cased moving closer to gender polarisation.
She believes that women can lead with different styles, not cast themselves in the egotistical, brash mould of many male politicians. "One of the criticisms I've faced over the years is that I'm not aggressive enough or assertive enough or maybe somehow, because I'm empathetic, it means I'm weak," she said. "I totally rebel against that. I refuse to believe that you cannot be both compassionate and strong." She once said in an interview.
Some women in the business world feel they could be only be successful by killing or supressing their feminine side. Jacinda is a great role model here and not surprising that her role model, her political hero, Helen Clark, who has been called the greatest Secretary-General the UN never had, also believed in the same philosophy.
Women could lead without sacrificing who they are.
Once while addressing college students she said that her childhood aspiration was to be a clown. Interestingly, according to Karl Jung, the psychologist, the archetype of clown or the fool, is at peace with the paradoxes of the world. And uses humour to illuminate hypocrisy, and also level the playing field between those of power and those without. She clearly has tried to level the playing field when she said that she will not name the Christchurch shooter.
Addressing her parliament with an Arabic greeting, she said. 'He is a terrorist. He is a criminal. He is an extremist. But he will, when I speak, be nameless. 'And to others, I implore you: speak the names of those who were lost rather than the name of the man who took them. He may have sought notoriety but we, in New Zealand, will give nothing – not even his name.'
Ardern has always maintained that she wants her brand of politics to be kinder—and now you know that she is someone who walks the talk. Because she showed what kindness means in times of crises and walking the talk, as you know is a rare in political leadership these days.
We need political leaders who are progressive and non-judgmental. Jacinda became the first New Zealand prime minister to march in a gay pride parade. She voted for same sex marriage and she is against criminalising people who use cannabis .
We need political leaders who are decisive and take action. She took immediate action to address the issue of gun use and licence. She announced an immediate changes to New Zealand's gun laws, including the banning of assault rifles and military-style semi-automatics, following the Christchurch mosque shootings.
We need political leaders who are inclusive, compassionate, authentic and courageous. He actions shows that she is not just best in the world but also best for the world. Let her tribe grow because we need role models in political leadership beyond chest thumping. She personify the Greek goddess Athena.
In a way she blends beautifully both masculine and feminine values, like the Greek goddess Athena. Ardhanarishvara represents the synthesis of masculine and feminine energies of the universe and illustrates how Shakti, the female principle of God, is inseparable from (or the same as, according to some interpretations) Shiva, the male principle of God. The union of these principles is exalted as the root and womb of all creation.
Athena, the Greek goddess, is the symbol of both wisdom, arts and warfare, combining within herself two qualities we tend to find incompatible today but were easily accepted in olden times. These values clearly demonstrate an amalgamation of both masculine and feminine traits, the true form of inclusion, something we need desperately in our times.
Santhosh Babu
Chairman, OD Alternatives
Please click here to download the latest OD PUBLICATION.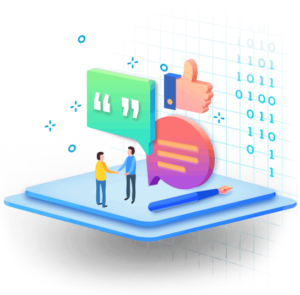 Download and Subscribe to our OD Publication here.